I've been called out!
Lisa
has tagged me. OK, since it's been a long time since I updated, I will accept this challenge.
Here we go:
7 Things I Would Never Do
1. Watch any episode of Sex & The City. Ever. And that's a fucking promise.
Quick! Which one escaped from the Central Park Zoo?? If you said the shaggy lion in the front, you are correct.
2. Wear short shorts with anything written on the ass, like "HOTTIE", "JUICY" or "I'M UNDERAGE". This also goes for sweatpants. Or loungepants.
3. Kiss a rodeo clown (thanks, Dave Letterman!)
4. Write a fan letter to Criss Angel a.k.a.
MINDFREAK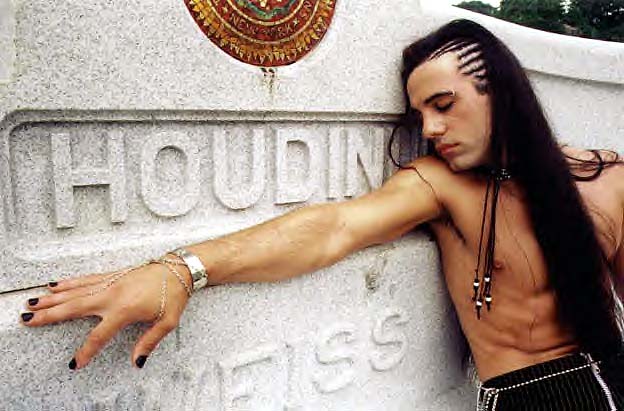 5. Never gonna give you up! Never gonna let you down! Never gonna run around and....desert you!
6. Be a teen mom. I'm 26! My dream of going to school with my own child will never be realized.
7. Give someone a copy of 1991 classic "Don't Tell Mom The Babysitter's Dead" on DVD.
Don't EVEN make me post a picture of Keith Coogan in the famous "The dishes are done, man!" scene. You don't need to see that. No one does.
**********
Now, who shall I tag??! MWAHHH-HA_HA_HA!
Kane
,
Buck
,
Robert
,
Lani
,
Diana
and
Matt
.
See you in hell, bitches. *mindfreak!*